---
10 Pro Tips on Sexy Posing in Photos: Best Sexy Poses
BY MAUD ARNOLD
How do our favorite celebrities' sexy poses look so seductive and flawless in the movies and magazine spreads – not to mention all over the internet?
Creating compelling photos of you while sexy posing may seem nerve-wracking, but with a little info, experimentation and confidence, it can be done. Our photographer's guide, along with a relaxed mood and the right props, will help you channel your inner Marilyn Monroe to make love to the camera.
Ready to take some sexy selfies or get ready for your boudoir photo shoot? Here are some female sexy poses for womxn – and tips to help you recreate them!
Tips for the perfect sexy poses
#1 Get in the mood for sexy posing
What makes you feel attractive? Is it a specific type of music? Do specific clothes bring out your sexy side? Maybe red lipstick makes you feel all hot and bothered (in a good way of course)? Does dimmed or colored lighting make you feel sexy?
Taking a picture in dim or colored lighting not only makes you feel sexy but it can also add some mood to the photos after they're taken.
The first step to getting that sexy shot is getting in the mood. Just make sure you've found and set up whatever it is that makes you feel hot and gets you into character. You'll surprise yourself.
#2 Make the angles work for your sexy pose
Everyone has favorite parts of their body. There are those features that you consider your sexy spots. When posing sexy, you should work with them and use appropriate angles to bring out your sex appeal. If you're taking a sexy selfie, shoot from above. Let the camera capture these sexy spots on your body from a bird's eye view. Tilt the lens so that you capture the entire length of your body.
On the other hand, if you are having someone else take the photos, make sure you're posing in such a way that your most sensual spots are easily visible and are taking center stage in the shots. This way, the most beautiful angles of your body receive the camera's attention fully.
Don't hesitate to take awesome portraits in black and white! You're not sure how to handle with that filter? Please read our black and white photography tips to take your best picture!
#3 Flow with the motion
Ever wondered why professional models always seem to be in motion as their pictures as taken? They do it to capture the natural flow of their body. Take a leaf out of their book and move your body too.
Look through magazines and find the sexiest poses and pick ones you like that feel natural to you. Arrange them in a sequence for your bourdoir photo shoot and ease through each pose. For example, you can begin by bending over and letting your photographer capture your butt and hips. Remember to look into the camera invitingly as you do so. Once you are done, naturally move into a sitting position with your shoulders open and lean back. Imagine yourself moving like your favorite movie star and you'll be shocked at how natural it'll feel.
B.T.W. If you need a bit more inspiration on how to get posing, take a look at our favourite ever Instagram lifestyle bloggers accounts to get you started.
From there you can go for a dramatic pose such as draping yourself at the window or lying on the bed with your upper half hanging upside down on the edge towards the floor. Arrange these different sexy poses according to the movement that feels most natural and seductive to you. For this strategy to work, it helps to have someone else take the photos for you.
#4 Mirror, mirror on the wall, who's the sexiest poser of them all?
When it comes to taking sexy pictures and doing flirty poses, mirrors are your best friend. If you are taking a selfie, you can simply take a picture of the image in your mirror. This helps you to adjust in real time so that you capture your most flattering angles. On the other hand, if someone is taking your boudoir picture, they can capture extra perspectives of your body by relying on the reflections in the mirrors.
Placing a mirror behind you can give a view of your butt while one placed in front gives a great view of your bust, waist or thighs. Working with angles and mirrors helps to give interesting perspectives to your sexy shots. Mirrors also help you to correct your poses. As such, have a mid-length or full-length mirror with you as you explore your inner freak.
#5 Sexy poses are mysterious…
A little enigma is always very sexy and will leave your audience wanting more. When taking photos, the mystery is created by leading the eye along curves or body lines and then leaving the viewer hanging. This means that you can take photos of sections of your body and have them guessing what the rest of the picture would show.
For example, you can take a picture of your lower face, pouty lips with a finger lightly resting on your lower lip parting it and your top falling off the shoulder. Let the photo capture this section of your body without showing any of your sexy spots fully. This is sure to get your audience hot, bothered and demanding more. The best part is that it can be done with any body part!
Acting like a model? Don't be shy, everybody can do it! Here are the seven most important tips for model posing.
#6 Let private affairs stay private!
One of the most private parts of your body is the crotch. While it is definitely very sexy to take pictures of your crotch, it is generally risky to do this. Partly because you may not be in full control of where the pictures end up. However, if you want to anyway, try posing in such a way that even if your crotch is on display, there is a little room for imagination left.
Crossing your legs or having fabric bunched up around it creates an air of mystique in the photo. You may want to go full on with your crotch pictures – more power to you! In that case, ensure that you have groomed yourself in your preferred way before baring it all for the camera.
#7 The background of your sexy pose matters too
One of the most overlooked aspects of sexy photos is the background. It has to complement the sexy mood being captured in the photo. It goes without saying that you should keep your background neat. Nothing about a disorganized closet or a toilet in the background says sexy. If anything, it draws attention from the main attraction.
You'll also want to consider props to add some flavor to the background in a way that complements the theme of your sexy picture without detracting from it. Ensure that your poses complement the props or vice versa. For instance, you can have a love seat in your background and lie on it in your shots. A bed with some red or black silk sheets will do too. Just make sure the background works in tandem with the photo.
Need a little bit of support in your landscape photography skills? We have the perfect guide for landscape photography. Check it out!
How to pose for sexy selfies…
We've covered how you can manoeuvre your body into sensual positions that will look ravishing on camera. But how can you pose for a sexy selfie, when you *only* have your face to work with?
Well actually, the 7 tips you've read here, still apply. Confidence. Working your angles. Using background objects or the background itself.
But you can also use your features more than in a traditional sexy body shot.
Here's how to pose for sexy selfies..
#1 Focus attention on your sexiest feature.
For instance, use make up or close ups to draw attention to the sensuality of your lips, by parting them slightly. A bright colour will draw attention and the viewer is sure to think immediately about how it would feel to kiss you. You can also achieve this by lightly touching your lips or framing your desired feature with your hands.
Alternatively focus on your eyes, the window to your soul and your sensuality. This is a great opportunity to enhance your mysterious look or show confidence by gazing defiantly into the camera, or playing coy by looking furtively away.
#2 Use accessories
You can use accessories and your surroundings to add attraction to your sexy picture. For instance arrange your sexy selfie with the bed in the background or try lying on the sheets and arranging your hair around your face.
And this includes your natural accessories. Try arranging your hair a little wildly to remind them of a certain sport in bed. Alternatively, wet hair would also work.
Accessories like earrings can emphasize sexy techniques like leaving your shoulders bare. Which brings us to our last tip.
#3 Don't forget about your body
Yes you're going or a sexy headshot, but don't forget the rest of your body. Try a minimalist shot baring your naked shoulders to hint at sensuality. Scrape your hair off our shoulders and hold it back while you look intensely into the camera. Part of the attraction of this is the intimate nature of what is being shared. A natural naked face without makeup might work for you to underline the au naturel vulnerability of this idea.
Final word on sexy poses
Whether it's for someone else or for your eyes only, a sexy pose needs to be, well… sexy. Trust the tips above to turn you into a Playboy magazine seductress. But while doing so, remember your most important weapon, confidence!
Now put your best foot forward and get sexy posing.
P.S. Can't get enough of posing? Discover the 5 surprisingly easy tips which will perfect your selfie game.
Nervous about going to print off your sexy selfies in public? Your pictures can remain private by ordering them in high quality from the MyPostcard app! Use the in-app editor to perfect them, decide on the number of photo prints you'd like, and add the delivery address. You can choose polaroid style, square or rectangular.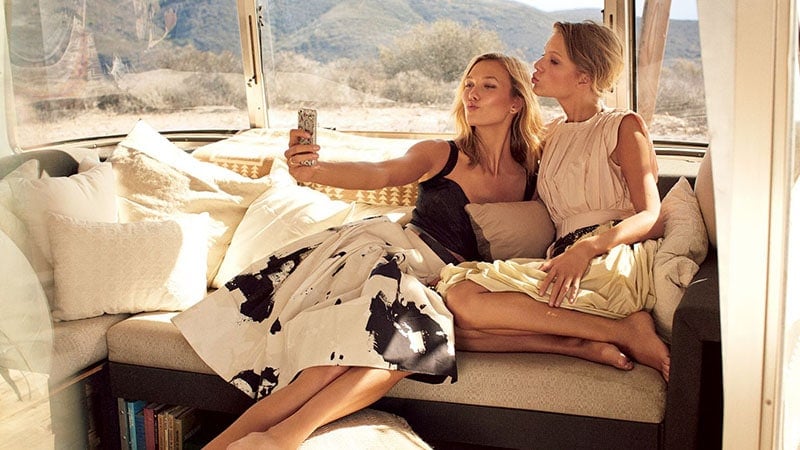 Coming into the holiday season, it's inevitable that you'll be subjected to being in countless photos. Catching up with family and friends you haven't seen in awhile naturally urges everyone to document the moment. Whether it's your friend taking shots for Instagram or your aunty getting pictures for her scrapbook, the Christmas and New Year period is filled with flashes and filters. Unfortunately, most of us aren't naturally all that photogenic and being the subject of so many photos typically leads to more than a couple we wished didn't exist. This year, however, that needn't be the case. By following these simple hacks, you can banish bad photos forever and experience a merry holiday without having to worry about what might end up online.Contentsshow
1. Study Photos of Yourself
The first step to looking better in photos is to really get to know what you look like in them. Pull out old photographs you like and dislike and study them, determining what works for you and what doesn't. Look at the angle of the shot and the angle of your face to find what looks most flattering for you. Study your different poses and try to spot a pattern of what works for your body. Then, try to recreate these angles and poses in the future.
PRO TIPS
If you've discovered that you're a culprit for blinking in photos, close your eyes just before a picture is taken and open them slowly before the camera clicks.
To avoid a double chin, elongate your neck and push your face forward, tilting your chin down slightly.
If you're finding that your smile looks wide and goofy, try putting your tongue behind your teeth.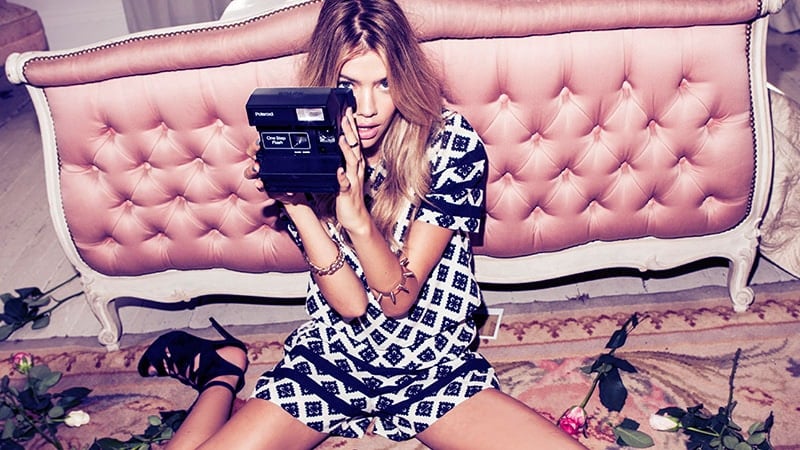 2. Practice Makes Perfect
Once you think you've identified what works for you in photos, head to the mirror and start practicing. Practice makes perfect, so be sure to spend some time on this step. Start by trying out the different angles and poses you liked from previous photos. Most people tend to look better with their heads slightly to an angle instead of facing front. This gives features depth and tends to be more flattering. Be sure to get a good feel for the poses you like best so you'll be able to recreate them without a mirror in the future. Once you have your pose, add a smile, trying out different versions until you find the right one for you. Ask yourself if you look better with your mouth open or closed and if you should do a big smile or a subtle one. Then, select your best smile and stick with it for all the new photos.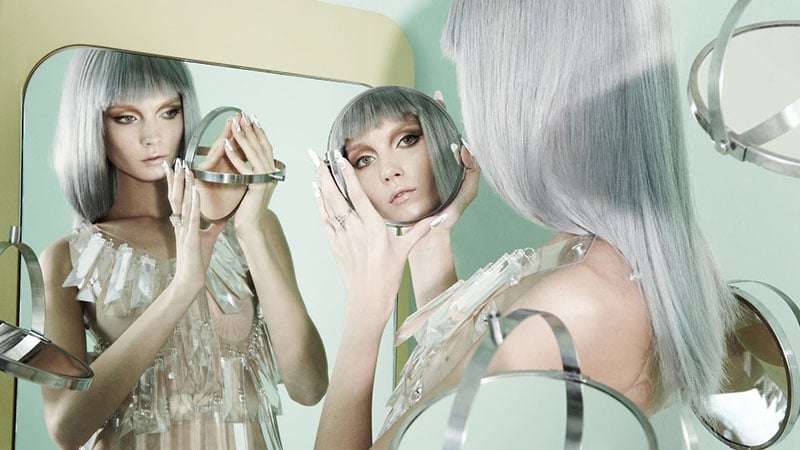 3. Choose the Right Lighting
When it comes to photography, lighting is everything, so choosing the right lighting is essential to looking good in any picture. Although you may be tempted to pose for happy snaps in the sun, overcast conditions are more ideal. The sun can create awkward shadows on your face if it's in the wrong position, so a bit of cloud coverage is better. Likewise, don't stand directly under a light when taking photos indoors as it will have the same effect. Try to stand facing a natural light source, such as a window, instead.
PRO TIPS
Taking photos in the evening can be even trickier than daytime. If you don't have a professional DSLR camera and flash, you can invest in a LuMee phone case for your camera which has LED lighting on both sides to give you a soft light without the flash.
Red-eye tends to appear in low ambient light. If you find yourself in these conditions, look straight at a light just before the picture is taken to shrink your pupils and avoid this unappealing effect.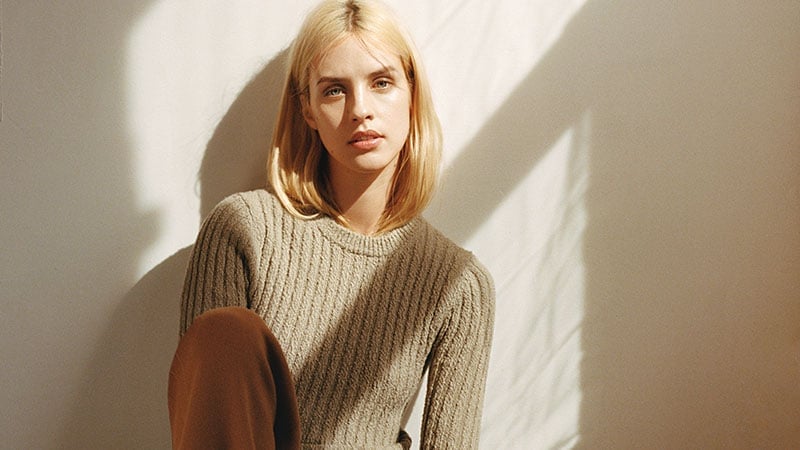 4. Use Phone Apps
Using apps to adjust and edit photos on your phone can mean the difference between an average and a fantastic photo. These days there are countless options for both taking photos and re-touching them on your smartphone. When it comes to taking photos, apps such as ProCamera and VSCO are some of the best on the market. Apps such as these will allow you to control elements like shutter speed, ISO, white balance, and exposure, meaning that you can achieve a much clearer photo than you could with your default camera. As for retouching photos you've already taken, apps such as Adobe Photoshop Express, Snapseed, and Face Tune will allow you to edit photos, retouch skin, apply effects, and create amazing portraits with ease.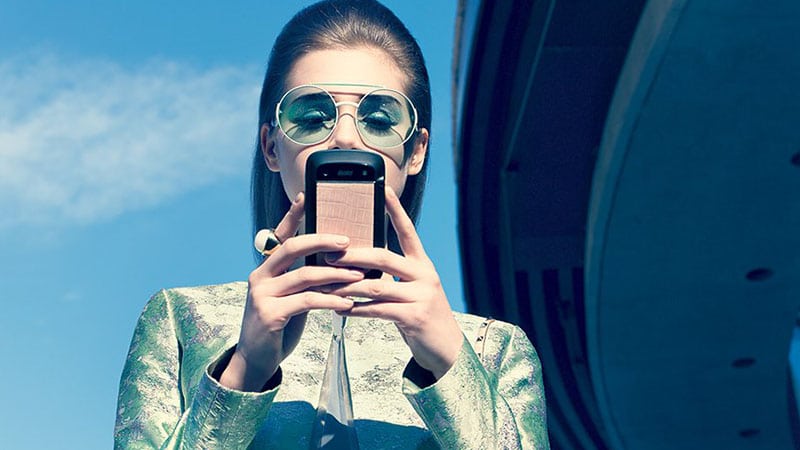 5. Wear Flattering Clothes
When preparing for photos, it's essential to consider what you'll wear and choose a flattering option. Part of doing so is knowing what looks good on you and what doesn't. Opt for shapes and silhouettes that suit your body type and colors that compliment your skin tone. As a rule, tailored and structured pieces tend to create a well-defined shape and neutral tones, such as white, navy, grey, black, and olive suit most skin tones. Also, be mindful of patterns when dressing. Patterns aren't always best for photos as they can distort your size and shape. If you really want to add a pattern, choose it for a single element of your outfit and steer clear or small, busy patterns. Generally, though, solid colors are a safer option.
PRO TIPS
Bring attention to your best features with the aid of accessories.
Adding a belt to your waist is a fantastic way to define your shape and create an hourglass silhouette.
Be sure to wear heels (not wedges) to create a leaner silhouette and add height if you need it.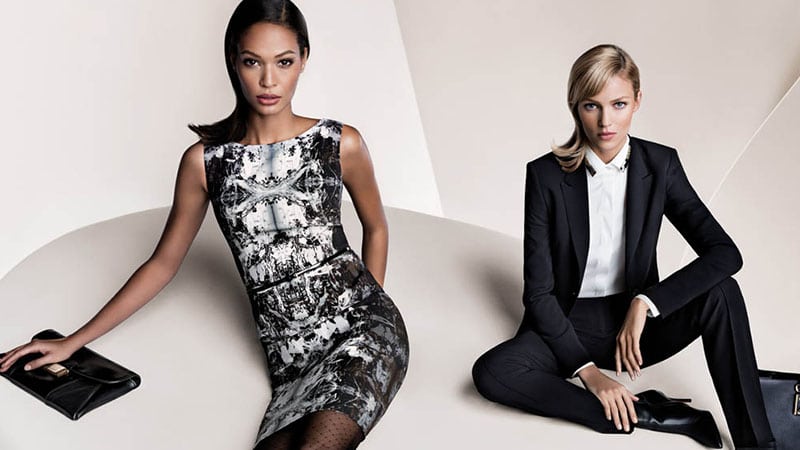 6. Get the Right Makeup
Wearing the right makeup and applying it correctly will go a long way to achieving a great photograph. The flash and lens can make your makeup look different than it does in real life, so it's important to adjust your beauty routine accordingly. As cameras take a two-dimensional image, it's important to use makeup to define your face. Likewise, the flash and lens can often leave subjects looking washed out and features diminished, so extra makeup may be required.
PRO TIPS
Apply a mattifying full coverage makeup base to keep skin looking smooth, even, and shine-free.
Avoid SPF makeup as it can make your face look whiter under the camera's flash.
Avoid products with shimmer and remove shine by applying translucent powder to your forehead, nose, and chin.
Contour your face by defining your bone structure with bronzer, giving cheeks dimension with blush and creating a radiant glow with some highlighter.
Remember to fill in brows to avoid looking washed out.
When applying eyeshadow, use a neutral shade on the lid, darker shade in the crease, and highlighter on the inner corner and brow bone.
Make eyes appear bigger, brighter and more defined with eyeliner and either false lashes or natural, curled lashes covered in mascara.
Dark lipstick can make lips look smaller than they are, so stick to bright hues for luscious lips.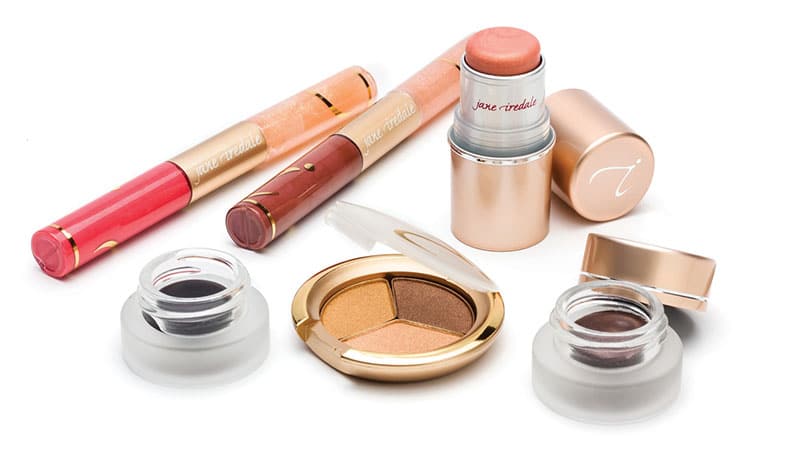 7. Hair
Your hair can also make or break a photo quite quickly, so it's important to prepare it. The flash from a camera can highlight flyaways you didn't even know were there. Keep frizz at bay by adding a good pomade or serum to hair during preparation. Rub it in your palms before using hands to smooth down hair. Finish prepping your hair by adding shine so it doesn't look dull in photos. A simple spray-on shine will do wonders and only take a second to apply. Right before appearing in a photo, refresh your hair by simply turning your head upside down and shaking it up with your hands. This will add instant volume and stop your hair from appearing flat.