---
Why the future's bright for DSLRs
For action sports photographers like Samo Vidic, a DSLR is the only technology to capture the moment. Taken on a Canon EOS-1D X Mark II (now succeeded by the Canon EOS-1D X Mark III) with a Canon EF 14mm f/2.8L II USM lens at 1/2000 sec, f/5 and ISO200. © Samo Vidic
The rapid development of mirrorless cameras has brought a range of game-changing technical innovations, and the Canon EOS R5 demonstrates that mirrorless cameras of the future will also see significant leaps forward. Features in Canon's groundbreaking EOS R System cameras such as silent shooting and enhanced low-light performance, plus a range of faster, lighter and brighter RF lenses made possible by new-generation design, have highlighted the advantages of the full-frame mirrorless system. These have led some to declare that the DSLR is dead – or at least on borrowed time.
But the truth is more complicated. Although photographers working in genres such as wedding, portrait or documentary photography are welcoming mirrorless cameras with open arms, the supremacy of DSLRs remains undiminished for photographers shooting sport, wildlife or other genres involving fast action. Despite the growth of the mirrorless market, DSLRs still make up more than 53% of today's camera sales (according to CIPA's figures for total worldwide shipments of digital cameras with interchangeable lenses, January to December 2019). The DSLR is still very much alive and kicking.
What's more, mirrorless cameras aren't the only ones with cutting-edge innovations. The Canon EOS-1D X Mark III represents a whole new level of pro DSLRs. Its features include deep learning technology for greater autofocus accuracy, up to 16fps with full AF/AE tracking (or 20fps in Live View), 5.5K RAW video shooting and a completely new design of CMOS imaging sensor with increased dynamic range. It demonstrates Canon's commitment to keeping its flagship DSLR at the forefront of technological innovation and shooting subjects where milliseconds matter. So, what makes DSLRs special?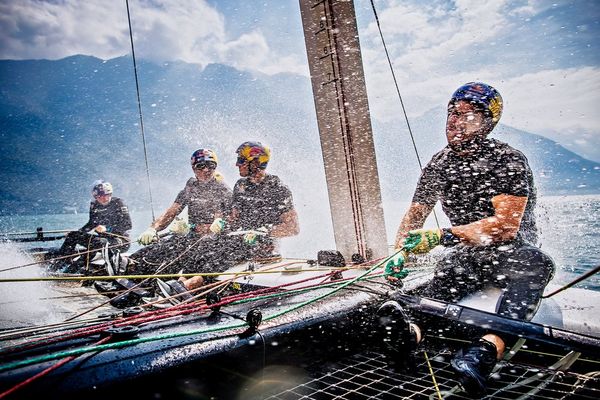 Despite the growing market for mirrorless cameras, DSLRs remain the kit of choice for sport, wildlife and action pros – and are often particularly suited to freezing fast-moving subjects and elements such as the sea spray in this shot. Taken on a Canon EOS-1D X Mark II with a Canon EF 24mm f/1.4L II USM lens at 1/1250 sec, f/5 and ISO100. © Samo Vidic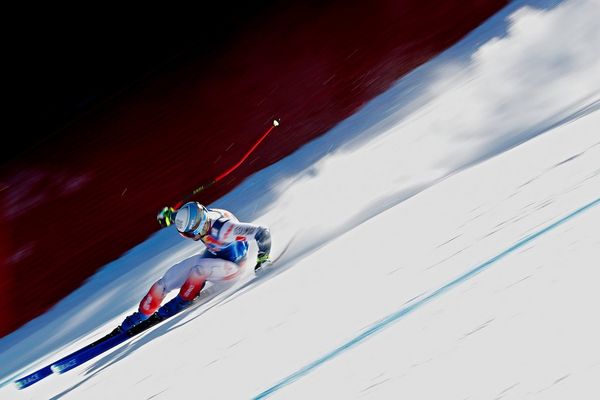 For a split-second shot like this, using an electric viewfinder wouldn't have been practical because of the inevitable slight lag between what's happening and what you see in the EVF. That's why the Canon EOS-1D X Mark III's optical viewfinder is a benefit for those shooting fast-moving subjects, in particular. Taken on a Canon EOS-1D X Mark III with a Canon EF 70-200mm F/2.8L IS II USM lens (now succeeded by the Canon EF 70-200mm f/2.8L IS III USM lens) at 145mm, 1/160 sec, f/7.1 and ISO50. © Samo Vidic
Do you own Canon kit?
Register your kit to access free expert advice, equipment servicing, inspirational events and exclusive special offers with Canon Professional Services
For Canon Ambassador Samo Vidic, who shoots sporting action such as cycling, surfing and motorsport, the DSLR is simply his ideal kit. "For what I do, the Canon EOS-1D X Mark II or Canon EOS-1D X Mark III is still the workhorse," he says. "I'm sure mirrorless is the future for a lot of people, but for the moment there's no reason for me to change.
"The increased frame rate on the Canon EOS-1D X Mark III makes it easier to capture good images, plus I love the new features like the [Smart Controller] button for changing the autofocus points, which is just amazing. It's slick and simple to use. I was blown away with the AF performance."
Although mirrorless cameras are often touted as smaller and lighter, Samo says this has little bearing on his kit choice. "I don't need a small camera when I'm working – I'm carrying 20 kilos all the time anyway, including all the big lenses," he says. "I like a bigger camera for sports shooting, to handle those big lenses, and the Canon EOS-1D X Mark III feels perfect in my hands. When I'm shooting portraits or taking photos of my kids, I use the Canon EOS R because it's easy to carry around – I can just put it in my pocket. But for shooting fast action you need quick autofocus, and the Canon EOS-1D X Mark III does that for me. I'm super happy with it."
An optical viewfinder found in DSLRs such as the Canon EOS 5D Mark IV is still an advantage in many photography scenarios. © Aljosa Rebolj
The difference between DSLRs and mirrorless cameras is more than just a personal preference, though. Mike Burnhill, European Technical Support Manager at Canon Europe, explains that DSLRs have inherent design features that will always give them an edge in particular scenarios.
"Electronic viewfinders [EVFs] work well in some situations, but they also have their disadvantages," says Mike. "The viewfinder is the most important thing in a camera because it's how you see and frame the image. EVFs are great if you're shooting in black-and-white, for instance, because you can see the image as a monochrome shot before you take it. You can also see and review the image you've just taken, which is a really useful feature."
However, EVFs have downsides in certain situations too. For example, when photographers are shooting sports action, they commonly shoot with one eye to the viewfinder while the other eye is open and watching what's going on in the wider scene. So when shooting a football match they can see a player, tightly-cropped through a long lens, but also see where the ball is and exactly when it's coming into the frame. It's a skill equally applicable to capturing fast wildlife action such as a cheetah going in for the kill – and it's not easy to do with an EVF.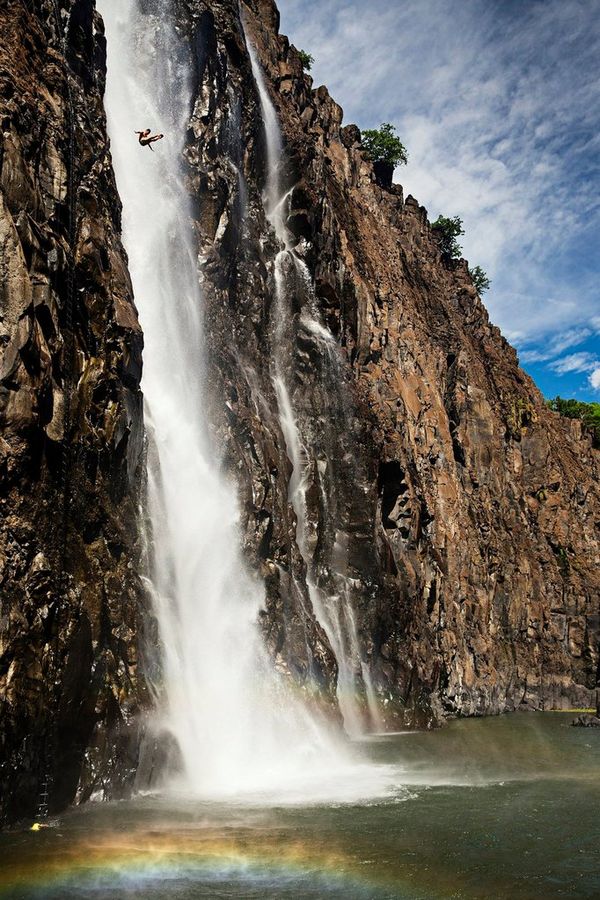 This shot of Jonatan Parades of Mexico diving from Victoria Falls – 30 metres high – required a camera with fast AF to capture the action in a split-second. Taken on a Canon EOS-1D X with a Canon EF 24-70mm f/2.8L II USM lens at 33mm, 1/3200 sec, f/5.6 and ISO500. © Samo Vidic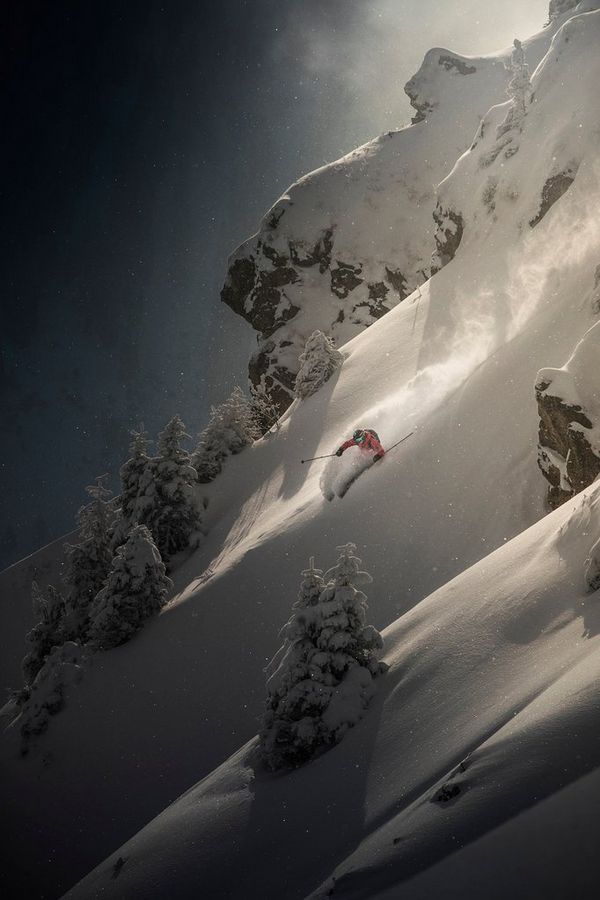 A bright EVF can be very helpful in low-light situations, but this dramatic image demonstrates that sharp shooting in low light is perfectly possible with a DSLR in the hands of a skilled action photographer. Taken on a Canon EOS-1D X Mark II with a Canon EF 70-200mm f/2.8L IS II USM lens at 200mm, 1/4000 sec, f/5.6 and ISO250. © Samo Vidic
12 Ways the Canon EOS-1D X Mark III improves on the Mark II
How does the new flagship EOS DSLR improve upon its predecessor? Discover 12 key upgrades that will really make a difference to you.
"If you're shooting with both eyes open and you're seeing different brightnesses, it's not a pleasant experience," Mike says. "It's a bit like spending the whole day with only one lens in your sunglasses. An EVF will also have a slight lag, compared to an optical viewfinder; light has to go into a sensor, then through a processor wired to another processor, and then it comes out through the EVF. That lag will get shorter and shorter as mirrorless cameras develop – but it will never be quite as fast as the speed of light.
"An EVF just isn't up to shooting in that way, making it a downside for photographers who use that technique. You can get around it by anticipating what's going to happen in a shot, but the faster the action, the more anticipation you need – or you have to take more images, use up more storage, and spend more time editing in post."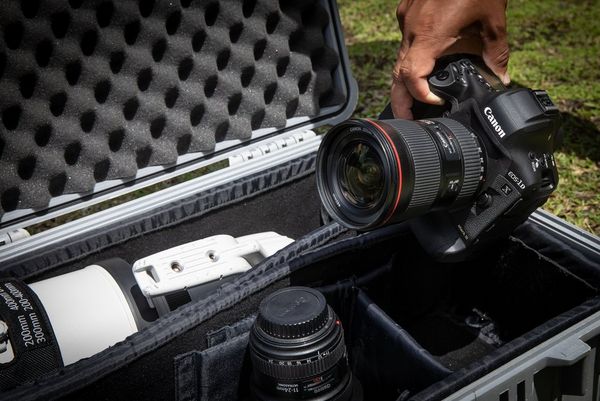 Canon's new flagship action camera, the Canon EOS-1D X Mark III, will find a place in the kitbag of sports photographers keen to capture the shot they want every time – whether they're shooting slalom skiing or birds in flight. © Fergus Kennedy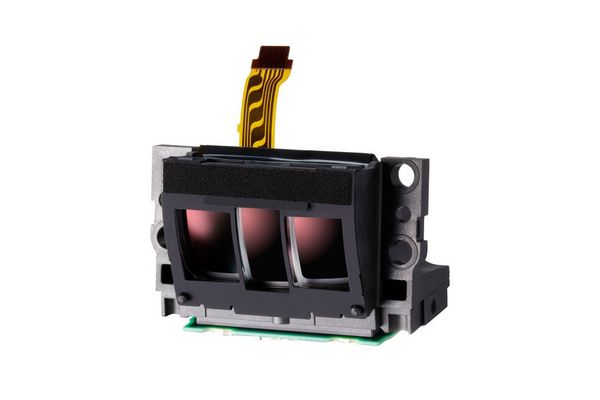 The Canon EOS-1D X Mark III has a dedicated AF unit and features deep learning AF algorithms, capable of learning to recognise all kinds of situations and even tracking faces hidden by goggles or a helmet.
The other major difference between a DSLR and a mirrorless camera is the AF system. "A DSLR has a separate chip for focusing, rather than doing this via the sensor," Mike explains. "These chips have one sole purpose – focus – and as with any technology, something that has just one job tends to be better than something that has to do multiple jobs.
"With a DSLR, a dedicated AF chip has some advantages. One of the biggest is that it can detect more defocusing – so if an object is heavily out of focus, a DSLR will be able to lock on to it quicker than a mirrorless camera would. If the images seen through those cameras are both slightly out of focus, the difference in focusing speed is marginal. But if there's a big difference, a DSLR is faster because its AF chip can get into sharp focus quicker. Put simply, a DSLR will go from totally-out-of-focus to in-focus much quicker."
Samo and other photographers whose technique incorporates optical viewfinders will continue to benefit from innovations in DSLRs. Taken on a Canon EOS-1D X with a Canon EF 15mm f/2.8 Fisheye lens at 1/250 sec, f/4.5 and ISO640. © Samo Vidic
DSLRs and mirrorless: the future
Aside from the inherent differences in the viewfinders and AF systems on DSLR and mirrorless cameras, Mike says the two systems will share more and more of the same technologies as they develop in the future. "The viewfinder interface is the real difference between a mirrorless and non-mirrorless camera," he says. "Everything else, including the sensor and mechanics, can be moved from one type of camera to another."
Mike believes both DSLR and mirrorless cameras are going to be around for some time to come, partly because of photographers simply preferring particular systems. "I think the next generation, who grow up with mirrorless cameras, will consider them the norm – but many established photographers will stick with what they know," he continues. "When the new technology can do something the old technology can't, it will be a reason to swap.
"However, if your technique depends on an optical viewfinder, the benefit of using it will outweigh any negatives. I anticipate that many enthusiasts will go mirrorless in the near future as products are released that match their needs or requirements, but professionals in specialist fields will stay with DSLRs such as the Canon EOS-1 series for a longer period of time."
Written by David Clark
---
Find out more about the differences between DSLRs and mirrorless cameras on our camera comparison page.
Related articles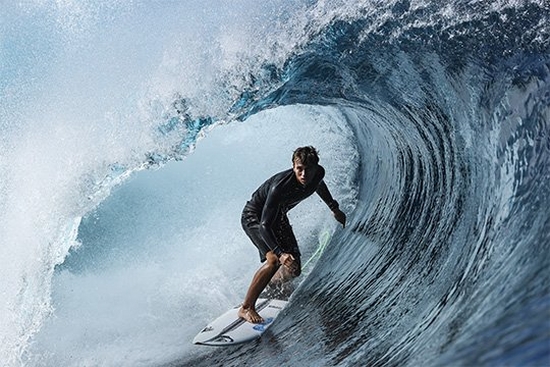 ARTICLE
"It's a game-changer," says surf photographer Ben Thouard, the first pro to shoot with Canon's flagship pro DSLR. Find out why.
ARTICLE
How filmmaker Nick Kennedy used the unique video capabilities of Canon's new flagship DSLR to capture fast-moving surf action.
ARTICLE
Action photographer and Canon Ambassador Richard Walch compares the two types of full-frame camera and reveals when he'd choose one over the other.
Get the newsletter
Click here to get inspiring stories and exciting news from Canon Europe Pro